Creditas Soluções Financeiras Ltda, a Brazilian financial technology firm focused on secured consumer loans, has obtained $19 million from investors in a financing round that will allow it to provide borrowers with funds for one-fourth of what they pay to domestic lenders.
São Paulo-based Creditas said in a statement on Tuesday the so-called Series B round drew investors including the World Bank's International Finance Corp, Naspers Ltd's fintech arm and Brazilian venture capital firm Redpoint eventures. Redpoint had already taken part in a $7.5 million round for Creditas in June.
Creditas uses innovative credit scoring systems and borrowers' assets to offer loans charging one-fourth to one-half of what banks and rival domestic fintechs do. Borrowers in Latin America's biggest country pay an average 190 percent a year for unsecured, riskier overdraft, credit card and consumer loans, the highest among the world's 20 major economies.
Creditas's hybrid financing model allows it to originate loans using the borrower's home or automobile as collateral. It funds loans using capital from investors or through partnerships with other, traditional financial institutions.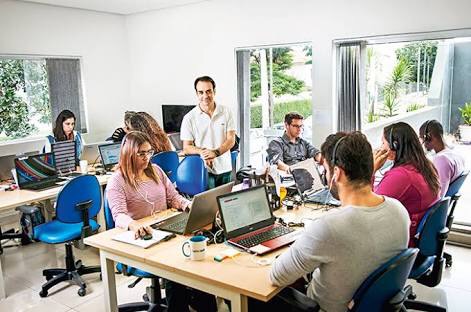 The latest round of investment in Creditas, which was founded by Spanish-born entrepreneur Sergio Furió, comes about two months after Redpoint and other firms pumped $80 million into credit card fintech Nubank, whose platform charges a fraction of the 400 percent-plus average interest rate that card loans bear in Brazil.
Fresh financing will allow Creditas, formerly known as BankFácil, to develop new distribution channels and cut the minimum interest rate on secured loans to a monthly 1.99 percent from 2.15 percent previously, the statement said. The average consumer lending rate in Brazil now stands at about 7 percent.
"With the new round and joint efforts to distribute secured loans, I'm certain we can increase participation of this type of loan in Brazil's credit market," Furió said in the statement.
The boom in fundraising for fintechs underscores the challenge facing Brazilian banks, which are looking to ride a wave that caught peers in more mature markets off-guard over the past decade. While fintechs in Brazil still represent a small portion of banking services, segments such as credit cards or consumer lending are expanding rapidly.
Furió founded Creditas to help debt-laden consumers substitute unsecured loans with credits that bear lower interest rates because of the collateral.
The latest financing round for Creditas, which employs 120 people, is the IFC's first Brazilian fintech investment and for Naspers Fintech's new Latin America branch.
Posted originally at Reuter. Reporting by Guillermo Parra-Bernal; Editing by Chizu Nomiyama 
Quer uma dica?
Faça parte do principal encontro da comunidade de inovação e tecnologia em crédito no dia 01 de novembro em São Paulo. Saiba mais clicando aqui ou acessando http://credtech.conexaofintech.com.br/
Aproveite o desconto de 15% para nossos leitores por tempo limitado. Use o código conexaofintech ou clique aqui e garanta sua vaga.