Brazil already has more than 300 fintechs – 309 to be exact – that are revolutionizing different segments of the financial sector. Based on a survey by Finnovation, a blog that deals with different subjects about the Brazilian financial market, we can see a dynamic market full of opportunities for consumers to have access to more (and better) financial products and a window of opportunity for financial institutions also innovate by positioning themselves in the Fintech ecosystem.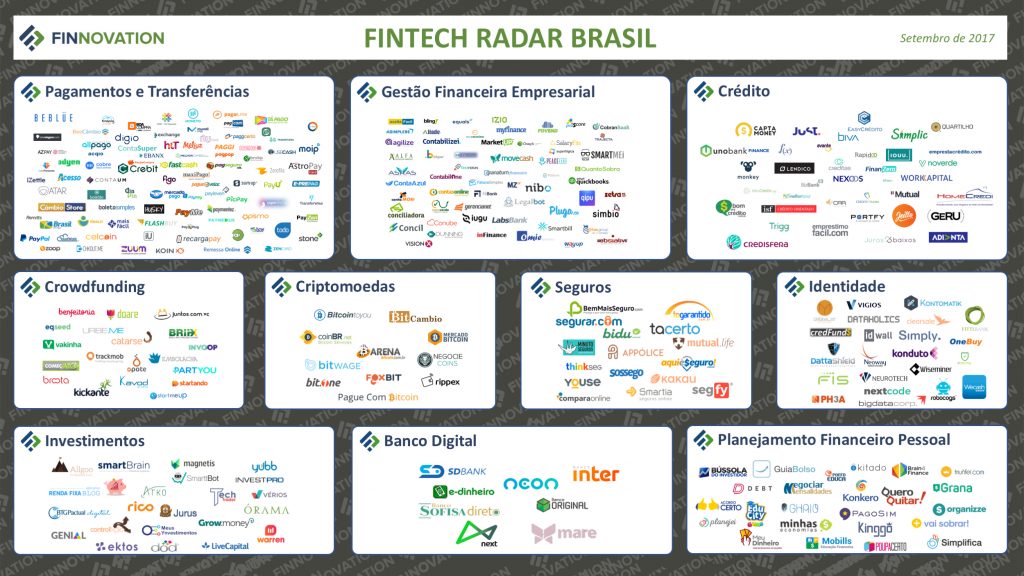 The growth in the number of fintechs is in line with the volume of investments we have been tracking in the sector this year. According to the monitoring of the Conexão Fintech, BRL$ 281.44 million was invested in 2017 in the sector (check out all Fintech investments in Brazil in 2017). Funding rounds such as that of GuiaBolso, a Brazilian fintech that has a free financial management application, which received an investment of BRL$ 125 million in October and Avante, a microfinance fintech that received BRL$ 38.6 million in the beginning of July.
Another investment that caught the attention of the market in the first half was received by Brazil's Creditas (former BankFacil), which offers loans through the internet. Creditas received a contribution of R $ 60 million from the International Finance Corporation (IFC), the investment arm of the World Bank, and the Naspers fund.
This movement of the market has not gone unnoticed by the Central Bank. The regulatory body has closely followed the market and is also conducting a public consultation regarding the regulation of credit fintechs, companies that are involved in lending operations. The proposal is to create two specific figures: the Direct Credit Society ("SCD") and the Partnership Between People ("SEP").
Quer uma dica?
Faça parte do principal encontro da comunidade de inovação e tecnologia em crédito no dia 01 de novembro em São Paulo. Saiba mais clicando aqui ou acessando http://credtech.conexaofintech.com.br/
Aproveite o desconto de 15% para nossos leitores por tempo limitado. Use o código conexaofintech ou clique aqui e garanta sua vaga.